Ok, car seems to be running ok now.  I have a loose battery connection somewhere that I need to tighten, so that will be my task for the next few nights.
Got the embeded computer installed, and of course, the data coming from the motor is nonsense.  Speed is reported from 0 (although it says 768 at rest) up to 55k RPM.  Temp ranges from 16 to 32K.  So it is obvious that the serial comm is not up to the task.
Since there was a request for a picture of the radiators, here is a picture: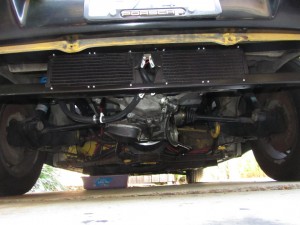 Also a picture of the lousy connectors that I had to replace: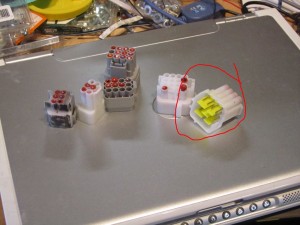 The connector that is circled was smashed during shipment, and the others had wires that would just pop out.