Well, dear reader, NEVER say anything is done until the project is over.  Really.
I was getting ready to put in the front battery rack.  This is done by simply placing the rack into the front trunk, marking where you want to drill holes, drilling said holes, and then mounting the rack.  Right.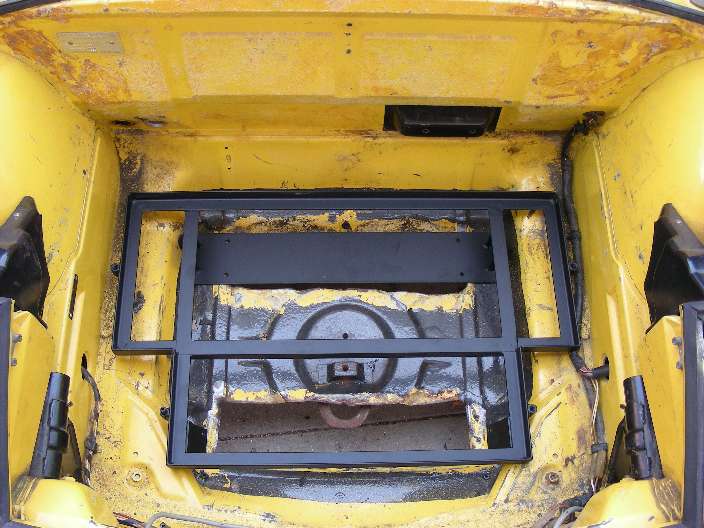 One of the previous owners had put in Air Conditioning (A/C to us  Americans), and another previous owner had removed the A/C.
Something you might not know is that A/C requires cooling.  Cooling requires air flow.  The A/C installation had required this air flow, so someone had cut some rectangular holes into the front trunk (where the A/C radiator had gone).  Then the other owner had simply removed the radiator and hoses (mostly) and fiberglassed over the holes.
The resulting holes look like this: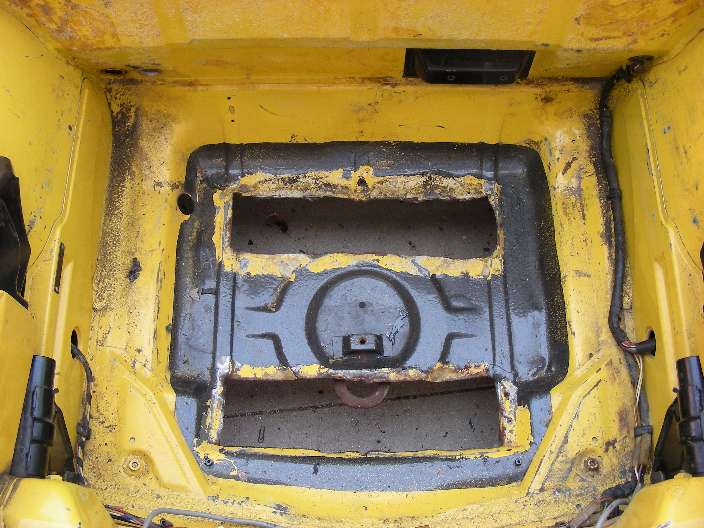 So.  What this means is that I need some metal put in, and welded solid.  Or at least welded into place and then sealed VERY well.  This has put a damper on my previous enthusiasm, you can bet on that.
Oh, and Electro Auto sent the wrong parts for the terminals, but that is another blog.