Wow, busy few days recently. After *MUCH* delay (house guest, selling airplane, travel, jetlag) I have finally gotten around to doing more work on the poor, neglected 914.
First of all, most of the rustoration is done (many thanks to the Houseguest for helping paint and cut metal). The engine compartment was the worst offender. I was able to find a local paint store that was close to the original color, and will do for the interior engine areas (but not for the exterior).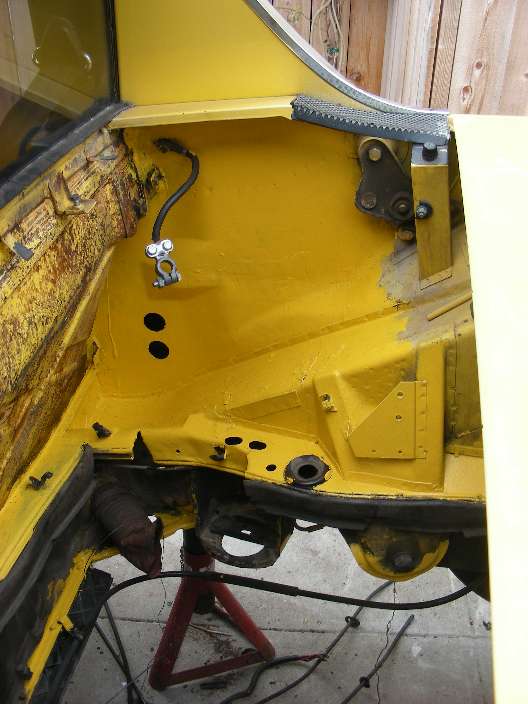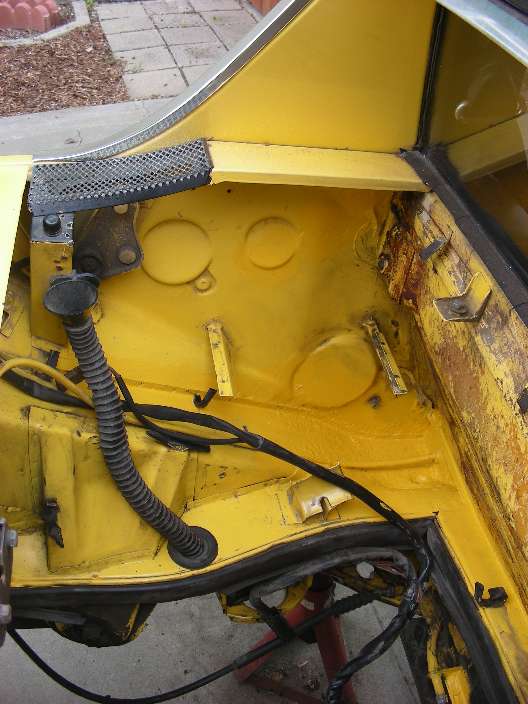 Note that I did not get rid of that stupid glue on the firewall that used to hold the insulation. The insulation was terrible – it held moisture up against the firewall, a great way to invite rust. The glue proved too difficult to remove at this time.
And there is the controller mounted in its final position. Note that the grounding strap is not yet attached – this was done later (I had troubles getting the mounting hardware to work).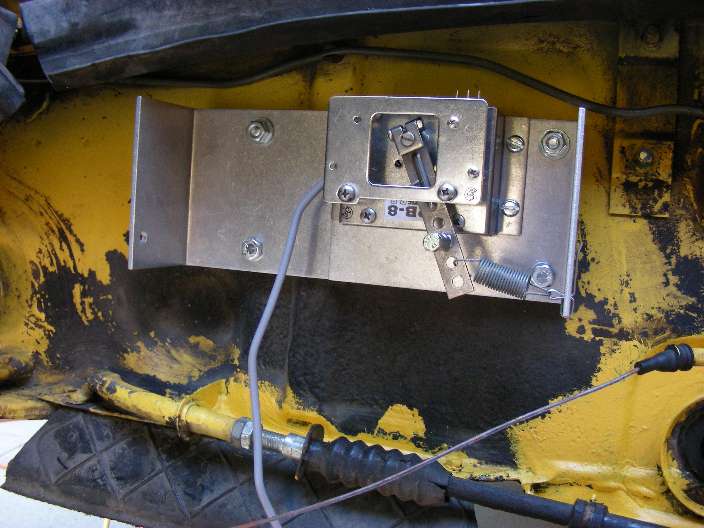 The potbox was an interesting part. Mainly because the spring was supposed to be attached to the upper-right 1/8 inch hole. Well, as you can see, there is a lower-left hand and a lower-right hand hole, but no upper. Thank goodness for the internets and other 914 conversion nuts. 🙂
More work to come, now that I'm motivated and mostly through with rustoration. 🙂